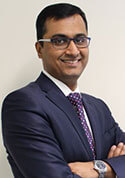 I came across an interesting video that discusses Surgical volume while browsing Medscape. It is an old article but still relevant. In summary, high volume surgeon gynaecologist tends to have complex patients, fewer complications and improved outcomes. In contrast, low volume surgeons tend to have higher rates of intraoperative complications. This outcome appears to be uniform across gynaecology, urogynaecology and gynae oncology. I guess, we probably know that, but good to know research backs it as well. Also, the question is what is considered a high volume of surgical cases?
Read / Watch the video of the original article by clicking on the link below.
https://www.medscape.com/viewarticle/868832
Contact us at AEVAFEM for more information
At AEVAFEM, our specialists will take the time required to make you feel comfortable, alleviate the uncertainty of having a gynaecological procedure or surgery and help you make an informed decision on the best treatment solution for you.
Dr Yogesh Nikam is a Specialist Gynaecological Surgeon, with a special interest in complex gynaecological issues and works as a member a multi-disciplinary team compromising Colorectal surgeons, Urologist, Pain specialists and Allied health specialist.
Call 1300 724 380 to make an appointment.
Disclaimer: The information provided does not constitute medical, professional or expert advice. Every effort has been done to provide accurate information at the time of printing / publishing, but no warranty as to its accuracy is given. Users should seek professional medical assistance if they are suffering from any medical problem.