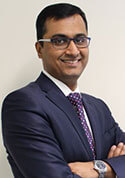 The increasing incidence of Pelvic Floor Dysfunction leading to increased incidence of urinary incontinence, recurrent bladder infections, irritable bowel syndrome, constipation and bowel cancer is concerning. Interestingly, these issues can be addressed by having a proper squatting posture. Curious….then read on….
Recently, I attended the AGES (Australian & Gynaecological Endoscopy Society) – Pelvic Floor Symposium, held in Sydney. Experts from around Australia and internationally convened to discuss exclusively on various methods to alleviate the concerns around women's health issues, in particular, Pelvic Floor Dysfunction.
Out of the many outstanding talks and presentations, the following talk caught my attention. "Toileting is everybody's business, every day. Are we doing it correctly?" says Professor Ajay Rane, a Consultant Uro-Gynaecologist, who is on a quest to help women with their pelvic floor issues. He goes on to say that squatting is the perfect position to go about your daily business. However, how many people can perform a perfect squat!
When I reflect on this talk, it does strike me that toileting is a serious business, where our pelvic floor muscles are working every day. There has been so much discussion about Pelvic Floor Dysfunction and the way to perform muscle strengthening Pelvic Floor Exercises, but none that discuss the role of everyday habits such as toileting. Professor Rane mentioned that this talk was available as a Ted talk on YouTube.
I decided to share this video, so you can draw your own conclusions.
For all women who are interested in maintaining their pelvic health, here are a few things you can do daily to protect your Pelvic Floor:
Maintain a healthy weight
Make healthy food choices – eats lots of greens, fruits, seeds, grains and nuts
Drink plenty of water
Bathroom habits

Sit on the toilet correctly
Relax while passing urine
Do not "push" when passing bowel motions

Take care of your Pelvic Floor Muscles

Learn the correct methods to perform Pelvic Floor Exercises
Squeeze up and hold your pelvic floor muscles before you sneeze, cough or lift
Avoid or modify the way you lift heavy weights

If you are a cross trainer, you can discuss your needs with your physiotherapist and your Gynaecologist – with specific modifications you can lift the weights in a manner that protects your Pelvic Floor Muscles.
Contact us at AEVAFEM for more information
At AEVAFEM, our specialists will take the time required to make you feel comfortable, alleviate the uncertainty of having a gynaecological procedure or surgery and help you make an informed decision on the best treatment solution for you.
Dr Yogesh Nikam is a Specialist Gynaecological & Uro-Gynaecological Surgeon
Dr Warren Chan is a Fertility Specialist & Gynaecological Surgeon
Call 1300 724 380 to make an appointment.